Foodlab is an internet mailing list for sharing recipes, tips, support and more while discovering and living with food allergies/intolerances. Monica started the list a couple of years ago, after realizing that off-topic discussions of food allergies were starting to take over a parenting list. Most of the folks on Foodlab (the active posters anyway) are parents whose kids have food intolerances and many of the parents have reactions themselves.
It's an international list, with most subscribers living in the US. Monica lives in Los Angeles, and I got to meet her when I was in LA for Expo West last year. This year, we planned a potluck and invited all local Foodlab members. Unfortunately, there were some last minute cancellations, but we had a lot of fun.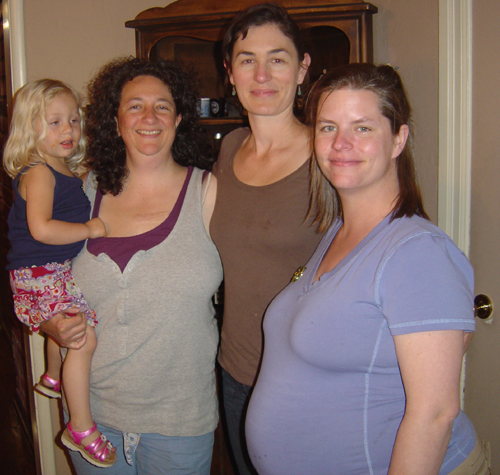 (Miriam, Cyndi, Jessica, Monica)
Monica and Matt, and 3.5 year old son Donovan, hosted the event. Jessica came with 2 year old daughter Roxie. And Michael and I (Cyndi) were there with barely 3 year old Miriam.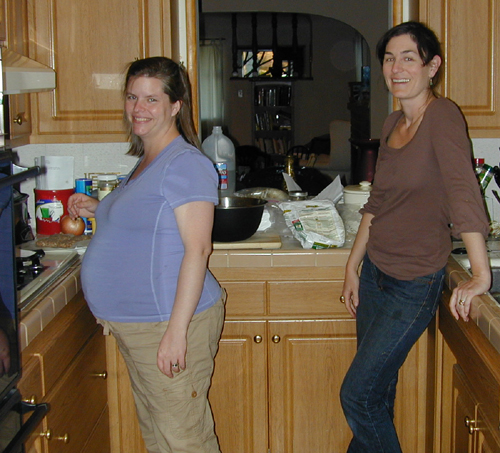 (Monica & Jessica)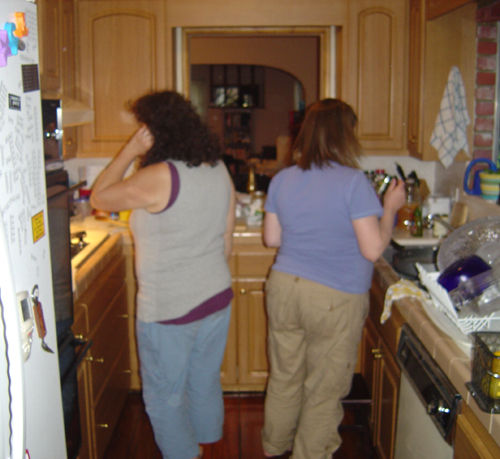 (Cyndi & Monica)
Our first order of business was to go through the several supermarket-sized bags of samples and literature I'd brought from Expo West to share.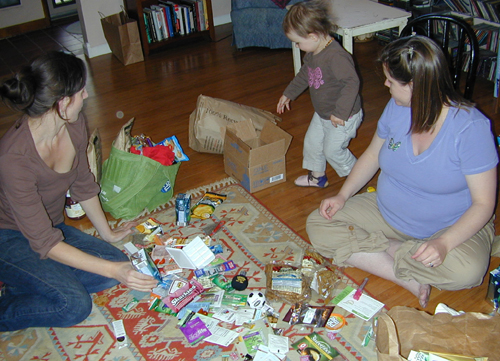 (Jessica, Roxie, Monica)
Next we started cooking.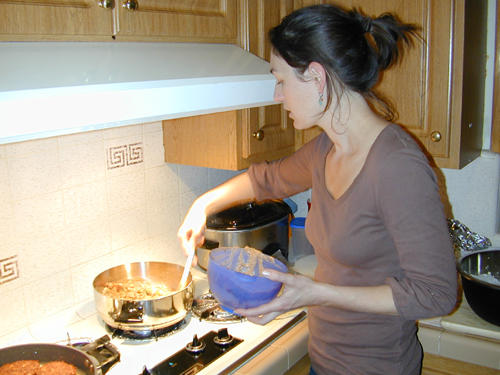 (Jessica making vegan curry)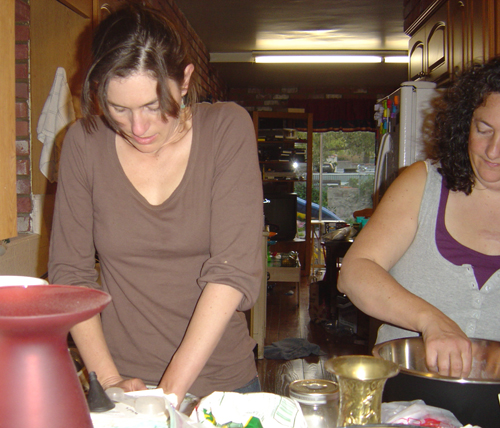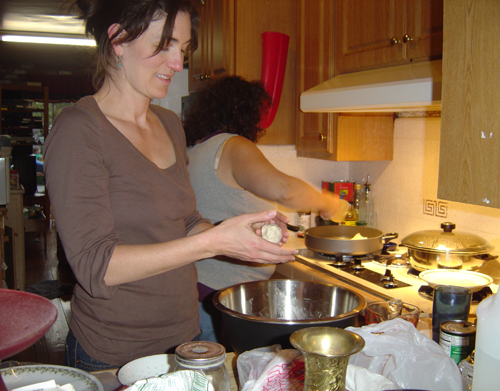 (Jessica & Cyndi making tortillas)
And then we ate.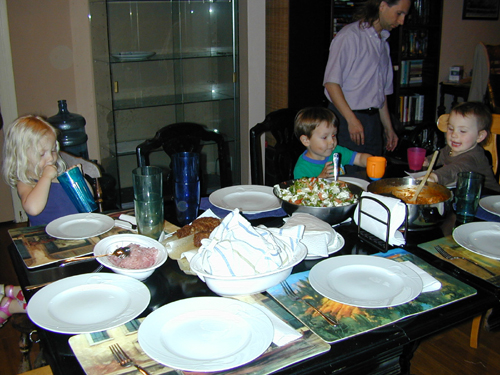 (Miriam, Donovan, & Roxie ready to eat, with Michael in the background)
All of the food was amazing. We banned any ingredient that none of us could eat (dairy, gluten) and anything that would cause a problem for someone if they got a trace (soy, canola, orange, egg, chocolate). We allowed but discouraged foods that one or more people had a problem with (reaction or a choice) but where a trace wouldn't matter (meat, corn). And it was a given in this group that everything would be fresh and free of food additives.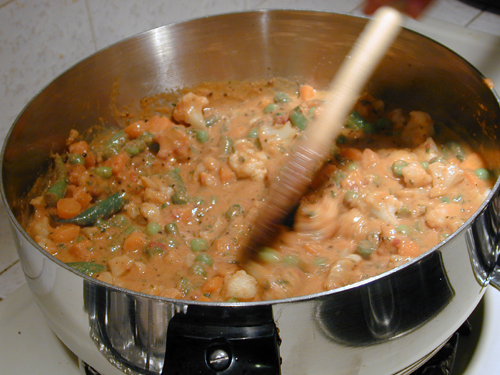 (Jessica's vegan curry)
Here's what we ate:
Monica:
Olive bread
Crab cakes
Misc pre-dinner snacks (veggies & chips)
Jessica:
Keifer (non-dairy keifer grains fermenting apple juice)
Curry
Hummus with eggplant
Cashew cream with fresh strawberries (similar to my recipe)
Cyndi:
Pickled red onions
Corn tortillas (made on site with Jessica)
Halibut ceviche