Rock fish, rock cod, plain cod…I don't know. But it made a tasty stew. I got fillets at Costco.
Don't fuss over ingredients. I made this out of what I found in my fridge and freezer. Next time I'll make it with completely different vegetables. And why are there 4 carrots in the picture but 3 in the pot? because I always grab an extra one to munch on while cooking.
Ingredients (this time):
Rock cod/fish, about 2 lbs of fillets, diced
3 carrots
1 green pepper
Cup or so of chopped fennel stem/leaf (frozen)
2 cups or so of thinly sliced onion (frozen)
Crimini mushrooms, a couple big handfuls
Diced tomatoes, 1 can
Salt & pepper
Olive oil
Water as needed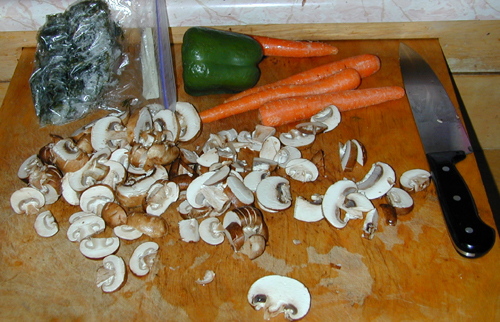 Saute the onions in olive oil until they sweat. Add carrots, mushrooms, and pepper and saute for 5 more minutes or so.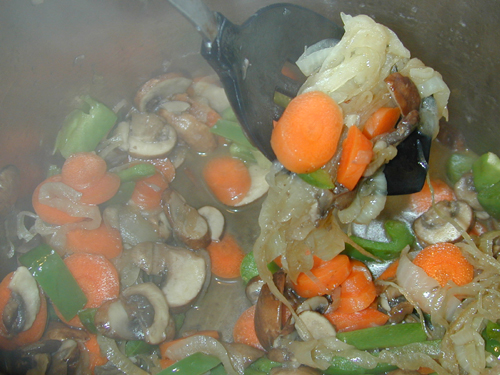 Add the other ingredients. Turn down heat, cover, and simmer for about half an hour, stirring frequently and not letting it come to a boil.
Would be absolutely amazing with Monica's Olive Bread. We ate it plain, for two days.