My go-to dish. Super easy to make and Miriam's favorite. If you ask her favorite food, she'll tell you "kidney beans!!!!!"
Normally I like to make beans from scratch, but it's hard with a bunch of different kinds (because they require different cooking times). So canned is loads easier.
Recipe:
4 cans of plain whole beans. Any combo you wish; use 3-4 different kinds. I like kidney, Garbanzo, pinto, black, and white.
Good quality extra virgin olive oil (about 1/2 cup).
Apple cider vinegar (about 1/3 cup).
Several big squirts (a couple of tablespoons) of good brown mustard. Don't use yellow stuff! I like Annie's Horseradish Mustard, Whole Food's German Mustard, and others like that.
Salt and pepper to taste.
Several tablespoons of freshly chopped oregano. Or another fresh herb. If you use dried, put in about 1 tablespoon of oregano, thyme, or whatever you like.
Open the cans and pour into a colander so the liquid drains away.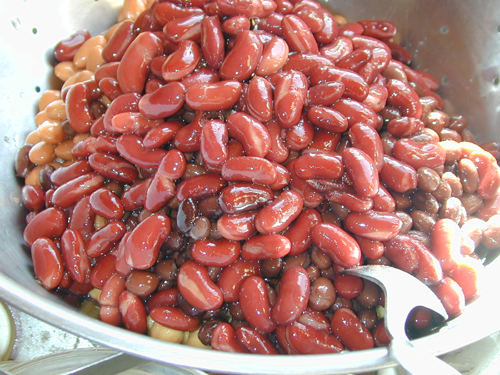 Put the drained beans into a large bowl.
Add the oil and vinegar, adjust acidity as needed.
Add mustard, salt, and pepper. Taste. It's easy to under-salt this dish because the beans are very bland.
When everything is right, add the herbs.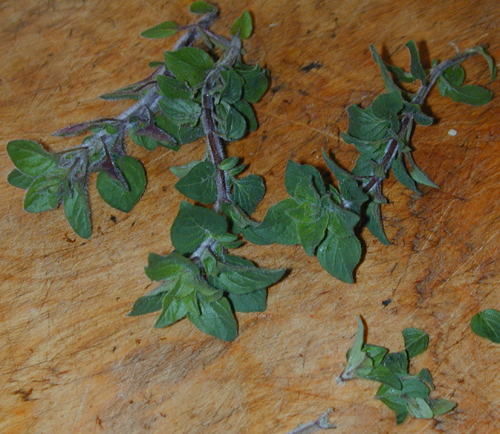 Mix well (without crushing beans) then taste and adjust! My amounts are just guesses. The amount you will use will depend on the ingredients (they're different each time) and your personal taste.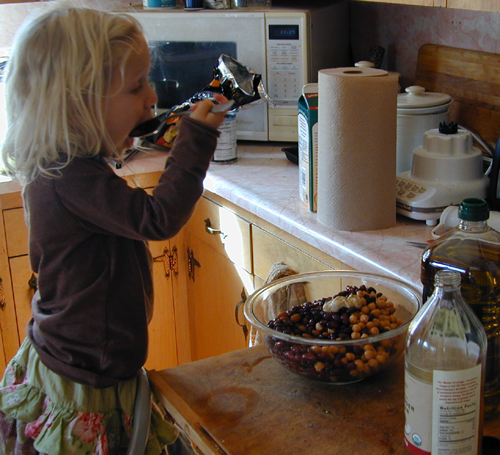 Put in fridge. It is best the next day but you can eat it after it chills. Or right away, if you prefer.