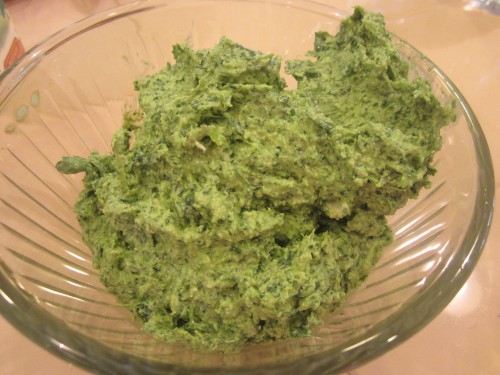 Back in 2008 I created a post about vegan pesto.  It's still a great recipe, but here's an update, made with cashews instead of pine nuts.  Why use cashews?  Well, they're a lot cheaper than pine nuts.  I switched back a year or so ago when pine nut prices went through the roof, if you could find them at all.  And these days I'm doing a low-amine (low-histamine) diet.  Cashews are in, pine nuts are out.
Recipe:
2 cups raw cashew pieces
4 limes
1 tsp. salt
2-3 Tbsp. oil
1 bunch cilantro
1 bunch flatleaf parsley
Note that these proportions worked perfectly for the recipe I photographed here, but really they are just a guess.  Because a "bunch" of herbs varies a lot in size.  Limes vary not just in size but in tartness/sweetness.  So start here but adjust as needed.  Especially the salt and oil.  Taste taste taste.  It's the only way to get it right.
You can make this recipe with a good blender but it's much easier in a food processor.  Start off with just the dry cashews.  Get them as close to flour as you can.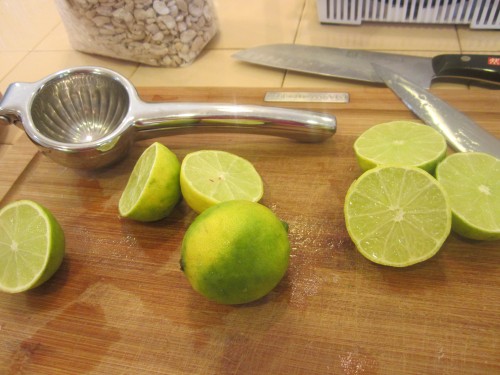 Juice the limes (or use lemons if you prefer, just make sure no seeds get in) and add to the cashews.  Add salt and the oil if you need it.  Process until creamy.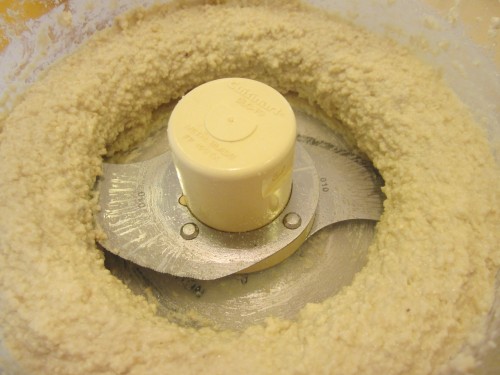 Twist off and discard the ends of the parsley and cilantro bunches and wash the remaining herbs well.  Yes, I use the stems.  Add all but a handful of leaves to the food processor and blend well.  Add the oil if you haven't already.  I use sunflower oil because it's low-amine but extra virgin olive oil tastes best.  Then add the leaves and pulse until it is mixed but still has some texture.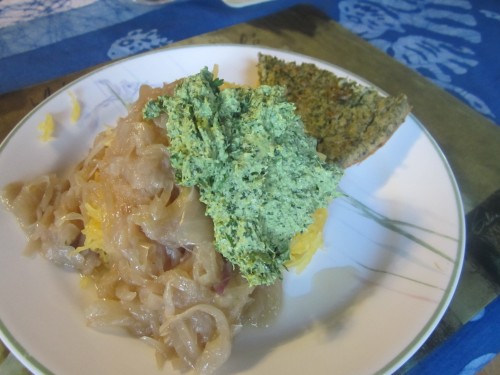 Pesto on top of spaghetti squash and caramelized onions.  With a side of herbed chickpea fritata.