This is me posing for a picture for my mom at Meeks Bay beach in Lake Tahoe.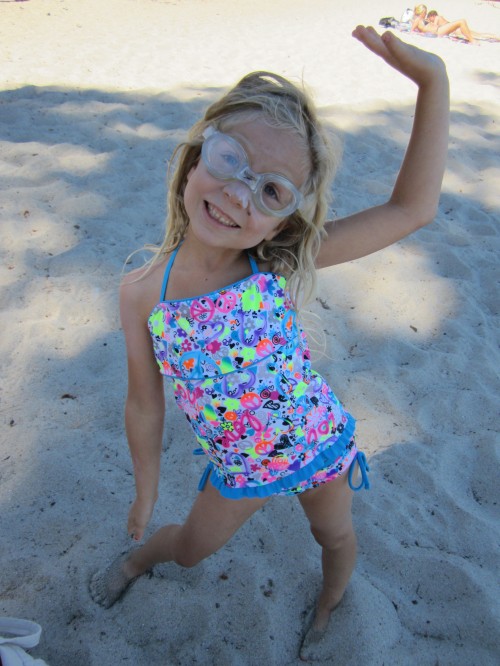 This is me jumping off a rock in the water.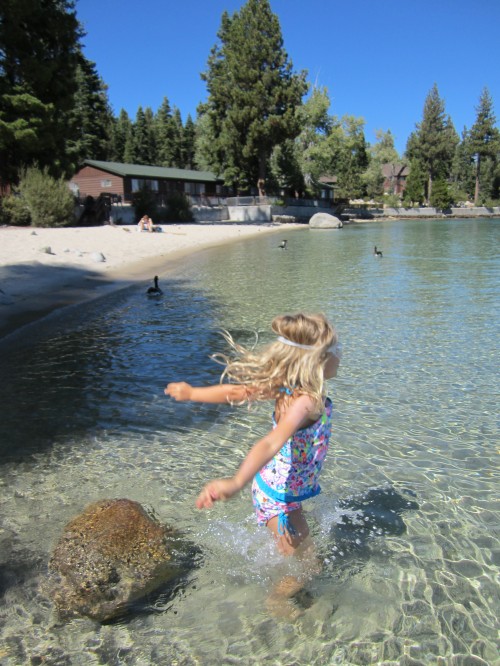 The water in the lake was VERY cold.  I could barely even swim in it.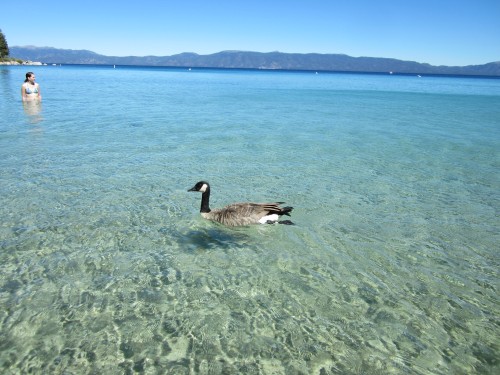 This is me reading a book with my sunglasses on because the sun was shining in my eyes.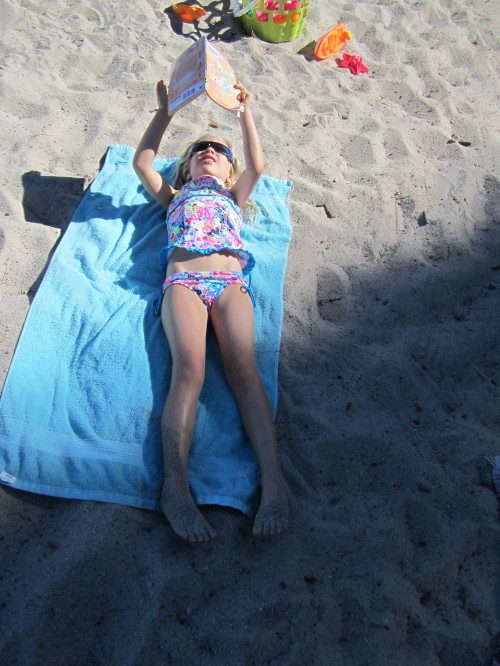 Look out for our next post about driving through the dessert to Salt Lake City.