We're driving across the Nevada desert.  It is very beautiful.  Seeing all the mountains.  But it was very very hot.
This is me eating coconut tapioca pudding.  It is delicious.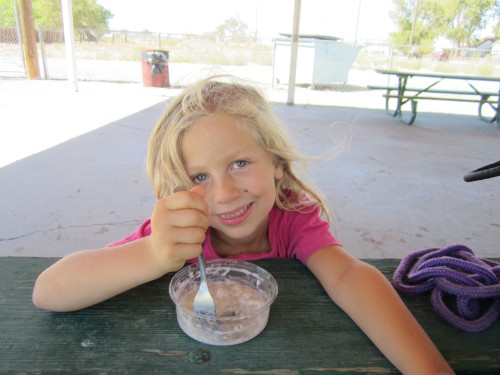 I am at a playground at Wendover town.  This is spinning very fast.  So fast I can't even get on it to stand up.  This is playground is AMAZING.  It's like the best playground in the world that I've ever been to.  The playground was very big and it had lots of stuff that I like to do.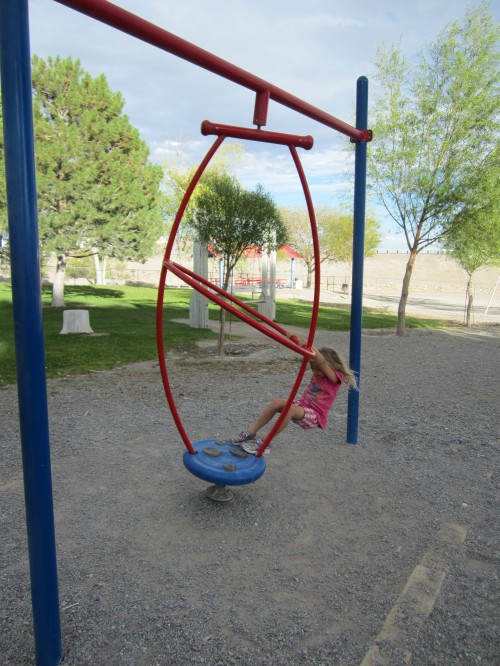 If you click on this blue thing it will go to a video of me on a slide at that playground.
VIDEO of Miriam on West Wendover playground slide.
This is a double rainbow.  My mom took the picture.  The other rainbow you can barely see.  We didn't think it would get a double rainbow.  We only saw one rainbow then it turned into a double one.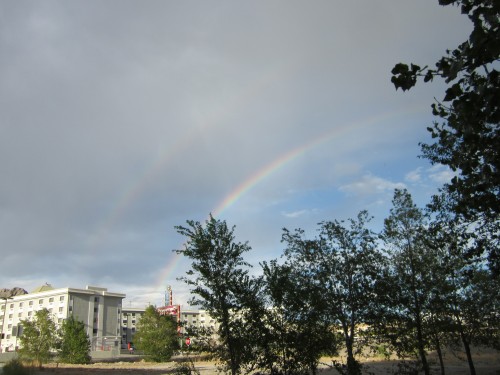 This is the sun setting over the mountains.  It is beautiful.  My mom took lots of pictures of it but we only put one on the blog.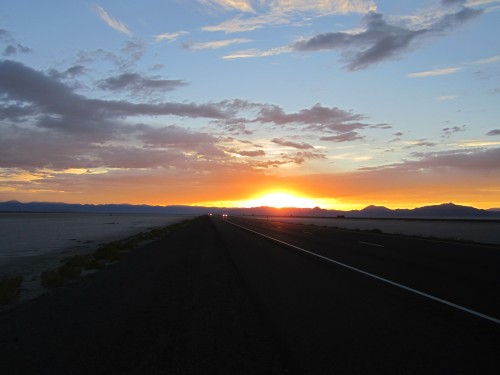 Stay tuned for our next blog about the Heritage Center in Salt Lake City.