This is the first day of our trip, driving to Tahoe.
This is my mom and me by a lake.  By Donner Lake.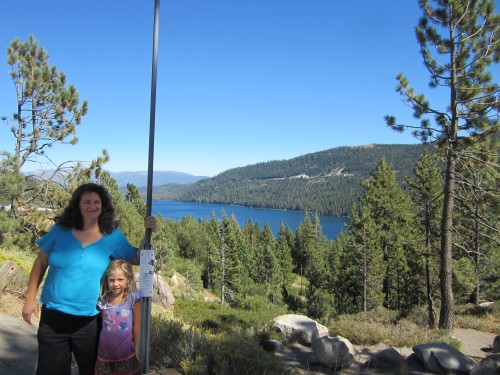 These are some people we met.  They bicycle all around the US.  The person's name is Ron and the dog's name is Buddy.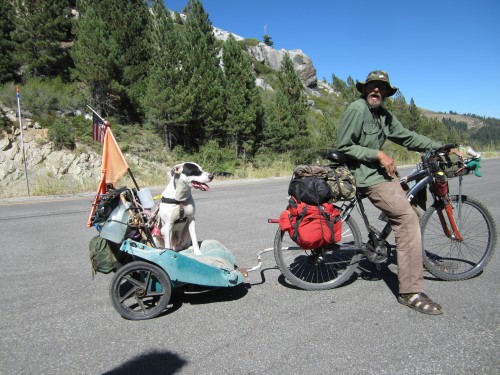 This is Meeks Bay lake.  This is where we went in the cold at night.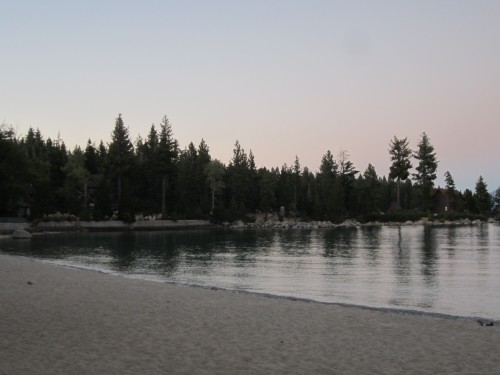 This is also Meeks Bay lake with the moon.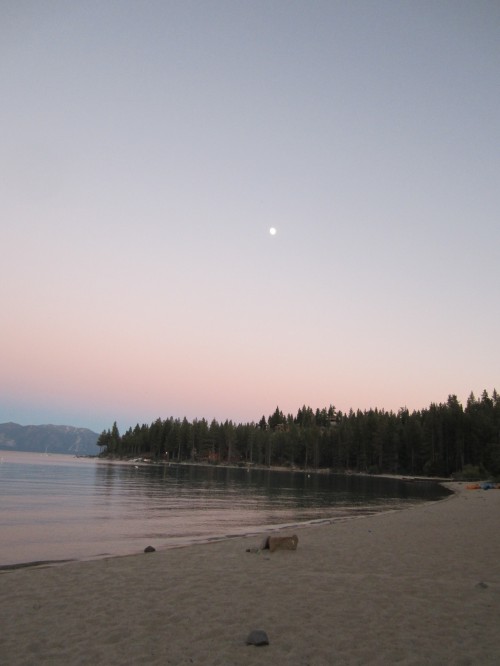 I am the girl in the blue sweater at the beach, same lake.