This the pool in Moab, Utah, after we left Arches.  This has an indoor and an outdoor pool.  This is the indoor pool and a huge water slide.  There's two diving boards way in the back.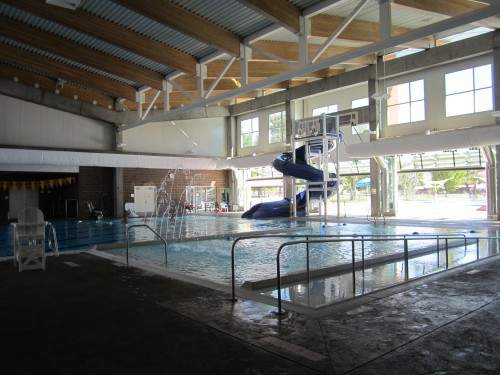 This the shallow pool and three little water slides on those brown rocks.  It was too little for me.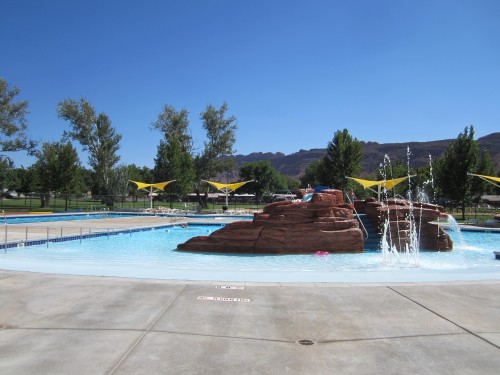 If you click on the link, it will lead to a video of me going around in some water in that pool and the water carries you.
Miriam demonstrates the current pool.
Now we're in Taos and this is the friend we're staying with, Aralia.  She's giving me a painting lesson.  We're painting a color wheel.  This is her website.  She's an artist.  http://magdahliastudios.com/2012/09/10/transitions/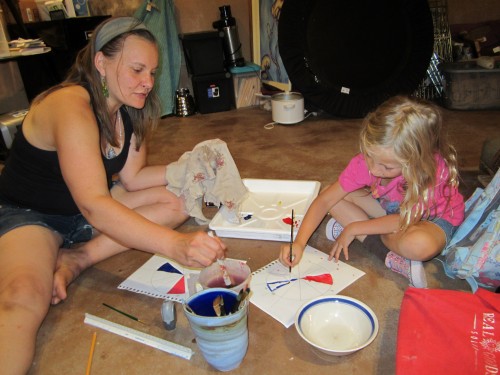 I colored the painting with my colored pencils, the one with the rain clouds.  These are the color wheels.  The one I'm holding is Aralia's.  The other one is mine.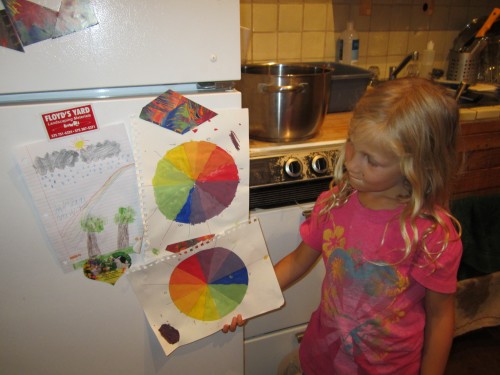 Stay tuned for our next one and our second day in Taos.