This is Landscape Arch.  It was a very long and hard hike to it.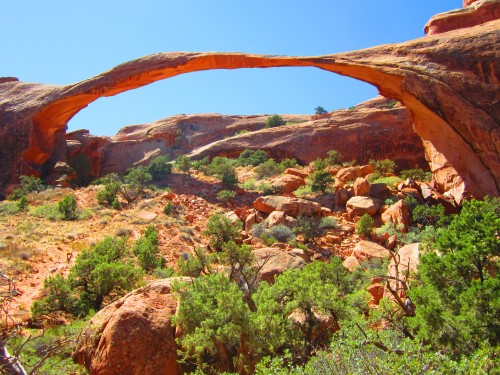 This is me and my mom in front of landscape Arch.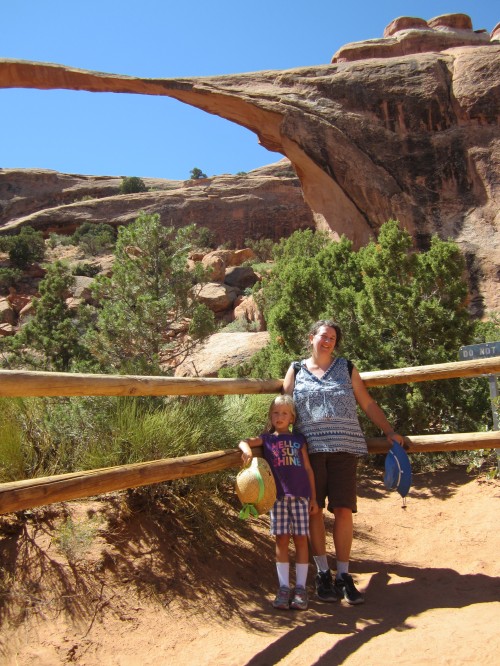 This is the sign for the tour of the Fiery Furnace.  *chol!*  It's a three hour long tour, including stops.  There was lots of rock climbing, lots of challenges.  It was hard for my mom, but so easy for me.  I didn't get a bit tired but my mom was so tired she could barely walk.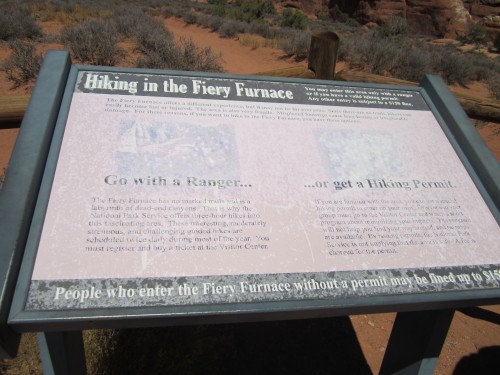 This is Ranger Jon and me.  We're going to climb under that tiny arch.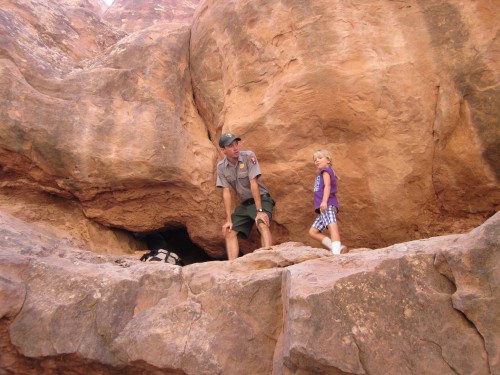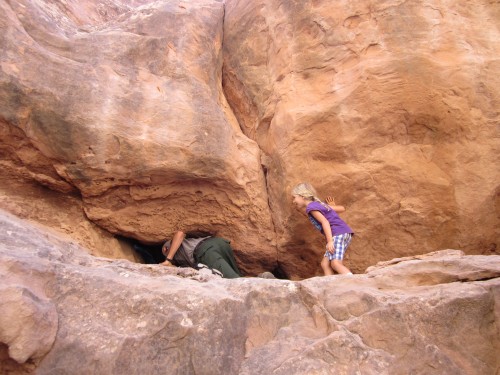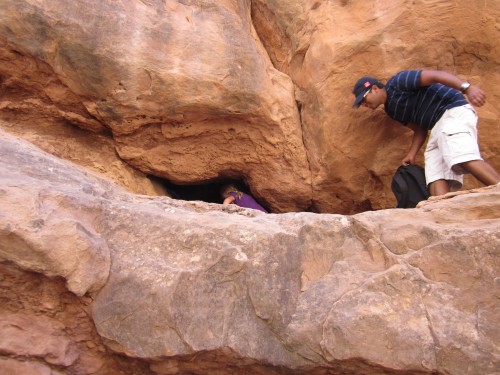 This is Skull Arch.  We took this from our camera on super vivid colors.  That's why it's red.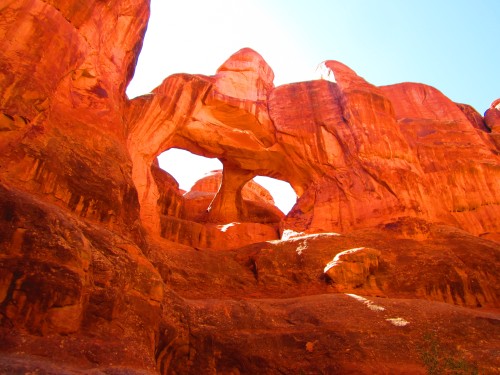 This is Surprise Arch.  It's called Surprise Arch because it's such a big surprise.  And it's an arch.  We had to go into a cave to see it and sit on some rocks and Ranger Jon told us a story about his life.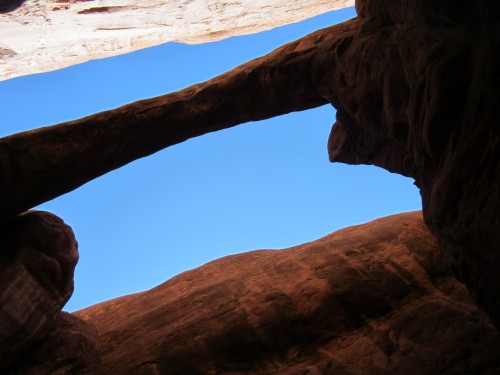 Stay tuned for our next blog post about going to New Mexico and stopping in Moab and staying at a hotel.