This is two days in Taos.  [Mom says: it's actually three days.  Miriam says: But there are no pictures from the first day.]  We are at the Taos Pueblo.  So we are at the Taos's little town.  This is a sign that says "sorry, we're open" instead of "yes, we're open."  Why would you be sorry you're open?  There were lots of shops at the Pueblo.  I thought that sign was hilarious.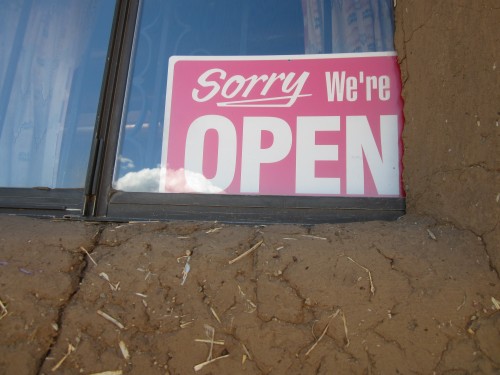 I bought the two necklaces and my mom bought the bracelet.  We bought more stuff too, but they were gifts.  I got the heart necklace from a different shop.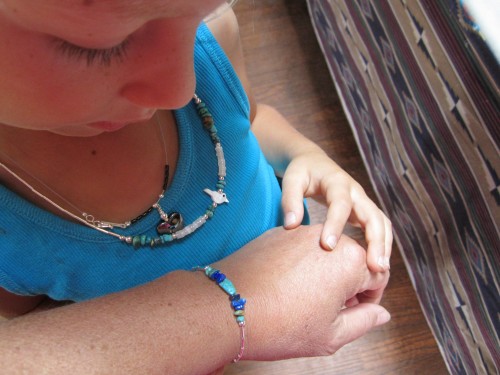 This is our dinner at a restaurant.  I had the small plate and my mom had the big plate.  And I had the orange smoothie.  The restaurant is gluten-free and wheat-free but my mom got something with eggs in it.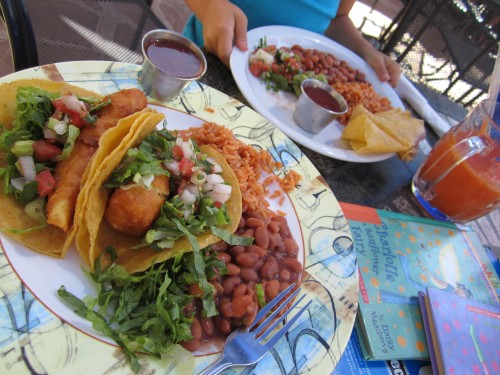 Now we are at the house in Taos.  The person we are staying with has a cat and I am holding her cat.  Her name is Bella.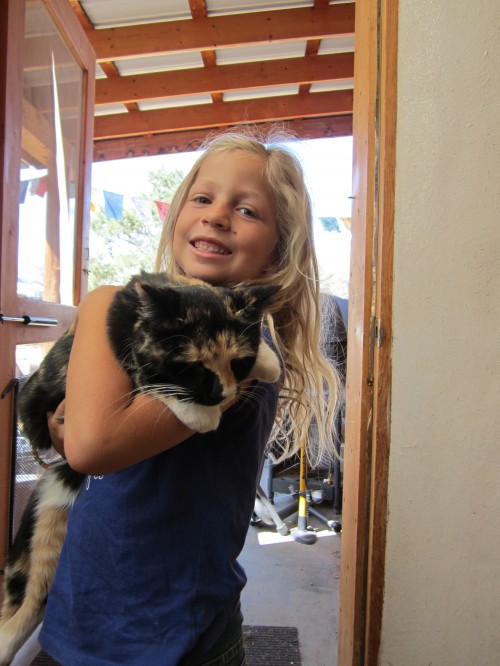 I wish I could stay in Taos longer but we are leaving.  Next we are going to Snowflake.  See you again there!