I've made these fish rolls a few times and they always come out great. This is a good way to use up a lot of greens too. Because they are reduced, you're eating far more than you think.
Dover sole is the best fish to use for this recipe because it comes in flat boneless pieces and has the right firmness with a mild flavor. It is also wild caught, inexpensive, and fairly easy to find. Technically, it's not Dover sole, but that's how it's labelled. I get it fresh at Costco and you can find it frozen at Trader Joe's too.
Don't feel you need to follow this recipe exactly. This just happens to be the one variation I wrote down (and photographed).
Recipe:
24 oz fresh mushrooms (I use crimimi)
2 stalks celery
1 lb fresh baby spinach (frozen would be fine too)
2 2/3 lbs fresh Dover sole
1 TB cumin powder
1 tsp chili flakes
Salt and pepper
Olive oil for greasing the pan
Wash mushrooms, cut in half, and chop finely in food processor. Transfer to a pan to cook out the water.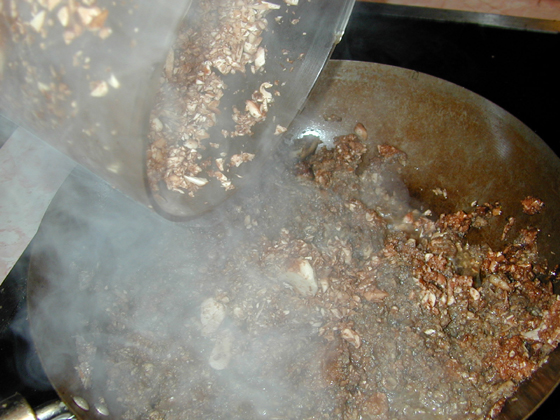 Food process the celery and spinach.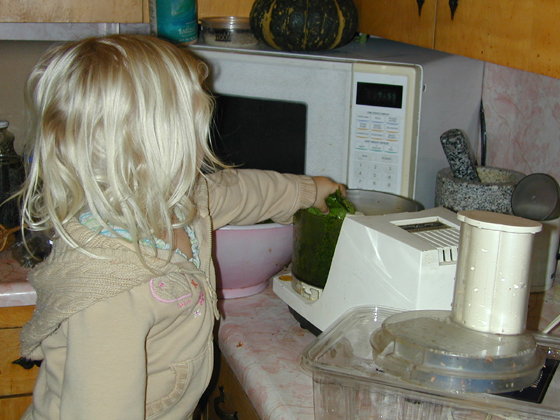 Add the vegetables to the pan to cook down (the idea is to release water, not overcook, so do it slowly with a lot of stirring). Add the seasonings.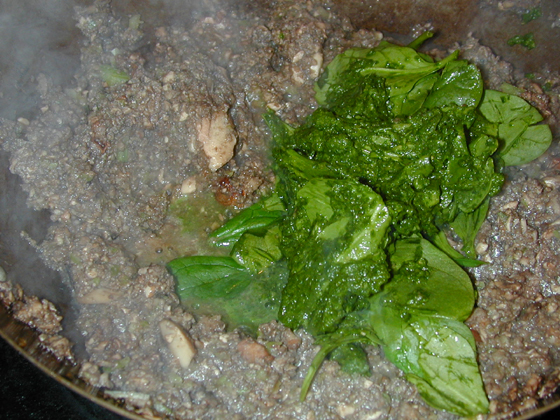 Transfer the cooked filling into a bowl. As you do this, squeeze out the excess liquid with the spatula. There will still be some but you want the filling to be reasonably solid. You'll use the liquid later.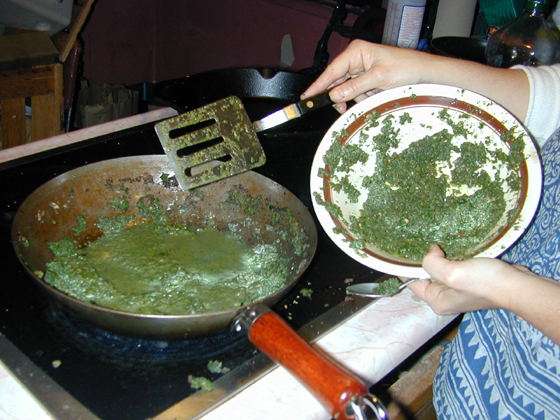 Rinse and drain the fish and put in a container on the counter near the filling. Oil your cooking pan and place nearby. Now you're ready to roll.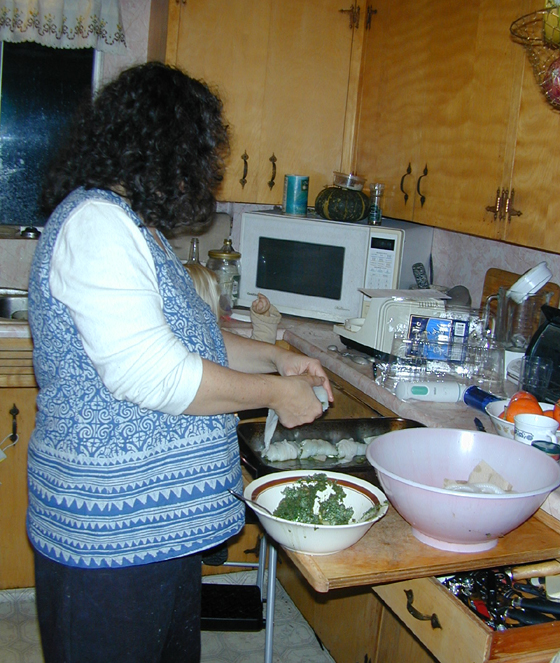 Place a piece of fish in your hand.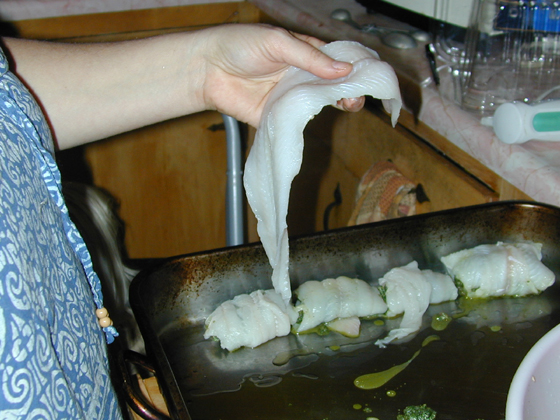 Put a spoonful of filling on one end.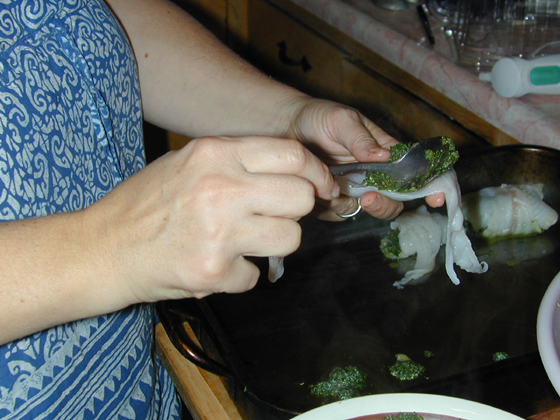 Roll fish over once.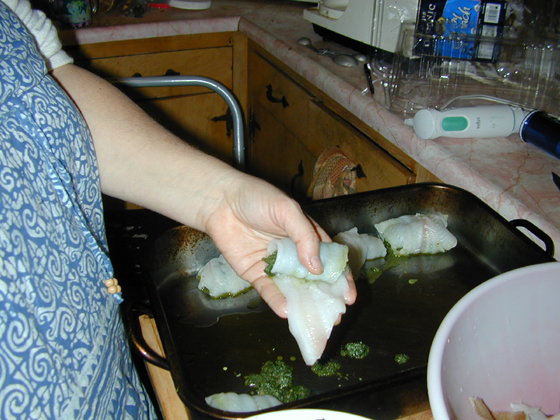 Repeat with another spoonful of filling.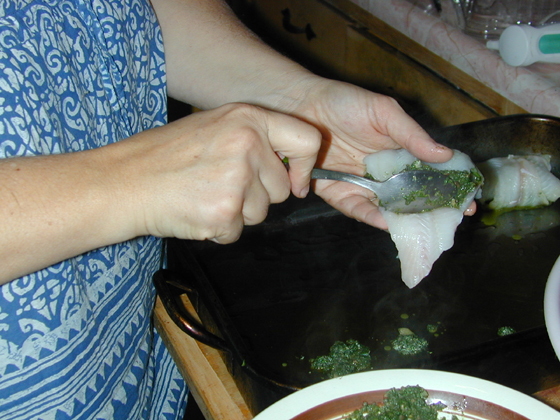 Roll completely and place in pan.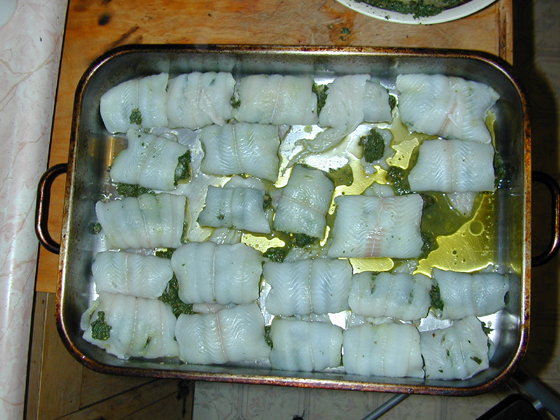 Take the leftover filling and spread on top of the fish. Pour the saved liquid in to the pan.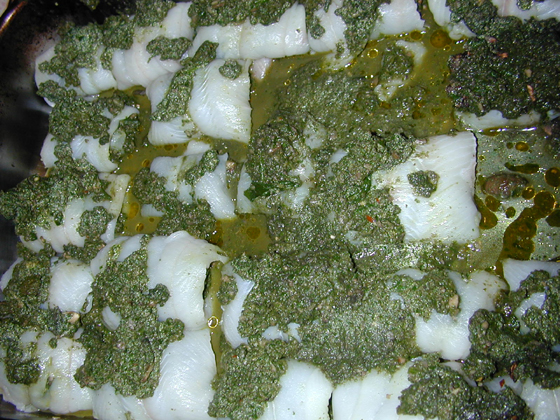 Bake until done. Yeah, real helpful…try 350*F for about 45 mins. But keep checking the fish. It's hard to give exact times because it depends on your oven, the pan, the thickness of the fish and the filling, and so forth. It won't really flake like plain baked fish but it will come apart with a fork and will lose its translucent quality.
Now eat!
It's great cold the next day too.