This is our last day in Salt Lake City last Saturday.
This is the Salt Lake City library and I am in the children's section looking at Rainbow Magic fairy books.  The second and the third shelves is all fairy books and I'm looking at one.  There are so many, I couldn't believe my eyes.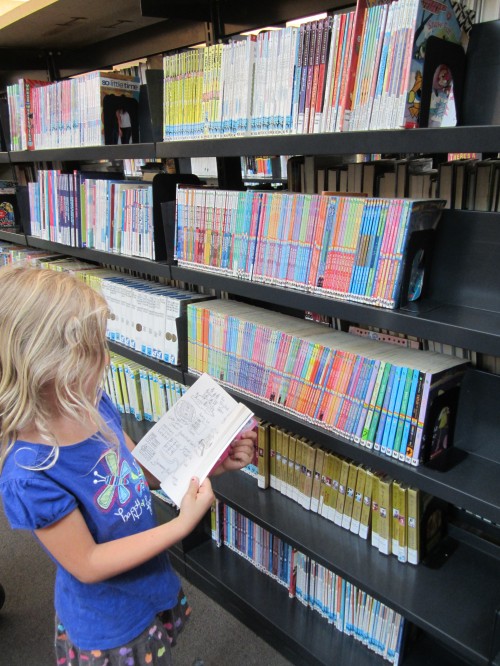 We climbed up some stairs and ramps and went on an elevator.  And we went to the top of the library.  And I was climbing on a fence and I am at the highest point of the fence over the doors to go back in the library.  My mother was freaked that I was going to fall.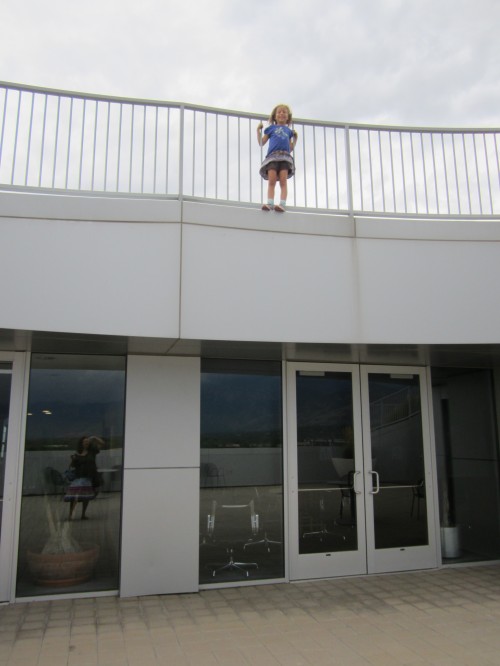 We are at the Leonardo Museum.  This is some decorations.  This is the only picture from the Leonardo.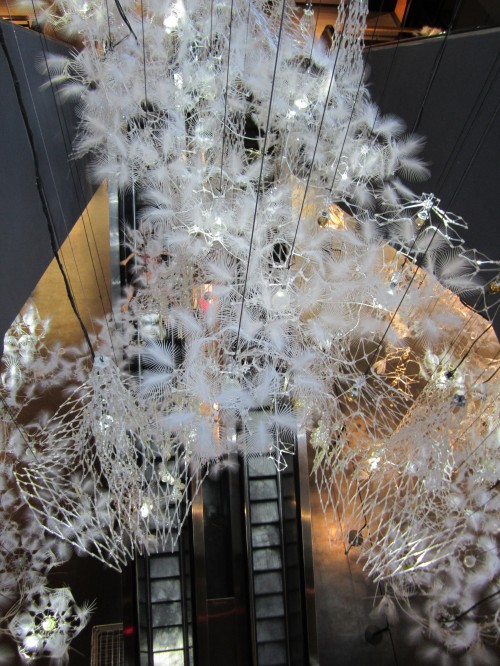 Now we went to Sage's Cafe and this is our dinner. It's all vegan.  I can eat every single thing there.  Even the desserts.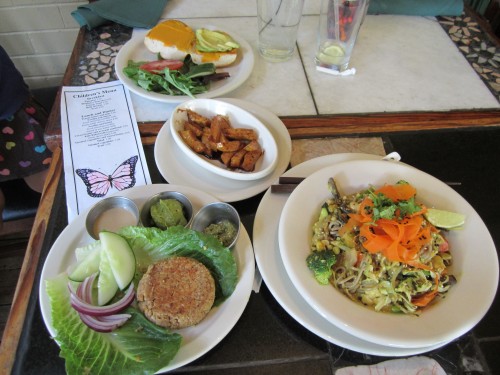 These are our desserts.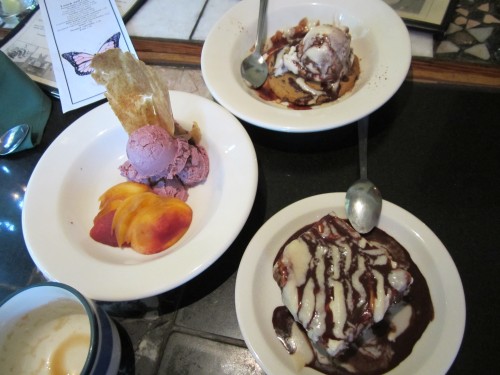 Stay tuned for our next blog post about driving to Arches National Park.