Bridgers Bay Beach on Antelope Island, UT.
It was a really really REALLY long walk to the water.  When we were about 3/4 of the way to to the water, it started sprinkling, and we thought it was nothing.  Then it started raining raining.  And then it started pouring and then when we were further down we started hearing thunder but didn't see any lightening.  I was FREAKED OUT.  But we walked all the way down.
And there were tons of little flies by the water.  Like millions and millions of them.  And my mom walked past them and put her fingers in the water and I had to touch her fingers so we could say we had touched the Great Salt Lake.
My mom really wanted to go swimming in it but I was like "no mom we're going back now."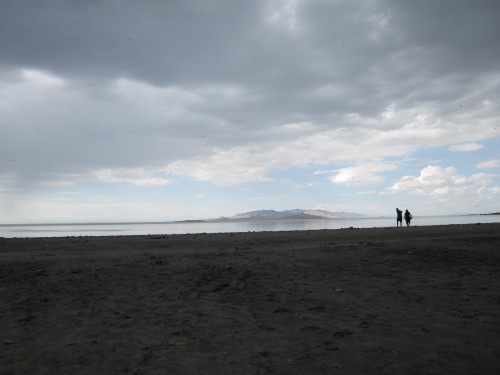 This is when it stopped raining and there was a rainbow.  This is a picture of the rainbow and the rainbow is nice and fresh.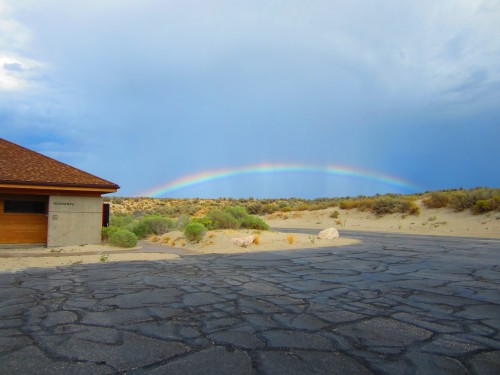 I figured out that the sand was only wet on top and not underneath.  It was perfectly dry underneath.  This is me putting my foot into the sand.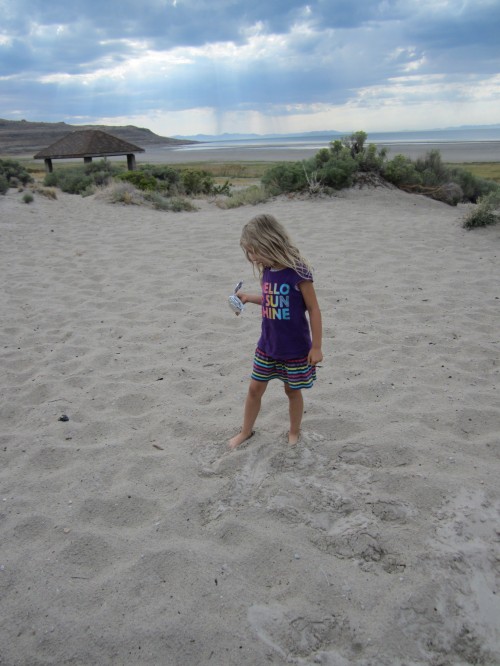 We won't be putting on our next blog for a little bit.  For maybe three to four days because we're going on a camping trip to Arches National Park and we won't be able to use the laptop there.