We arrived at Arches National Park and our tent is set up and this is our campsite.  Those gray clouds are rainclouds.  There was a huge thunderstorm with lightening and really strong wind and really hard rain.  Our tent almost blew away.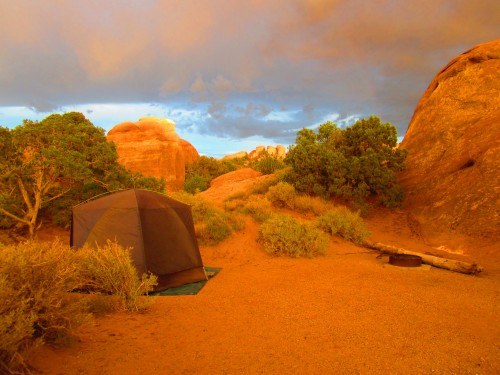 This is a beautiful sunset.  We could see it from our campsite.
This is me roasting a hot dog over our campfire.  In my rain jacket and flip flops.  The thunderstorm was 45 minutes.  It was over by this time, that's why we have a campfire.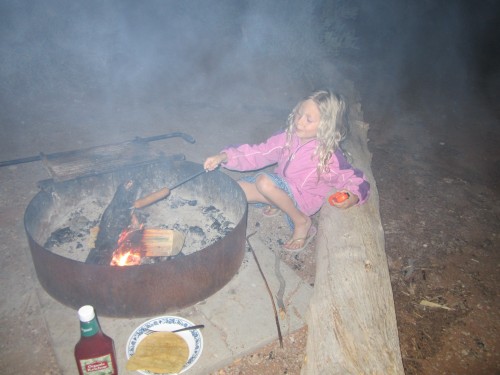 Stay tuned for our next post about our second day at Arches National Park.