I have a new (to me) dehydrator and it has a plastic insert for making fruit leathers. So I had to try it.
I just toss some very ripe fruit into the blender. Mostly stuff too soft for the dried fruit I was prepping. Peach, strawberry, banana. And a pinch of salt. I never remove edible skins.
I poured about 1 cup of pureed fruit on to the insert.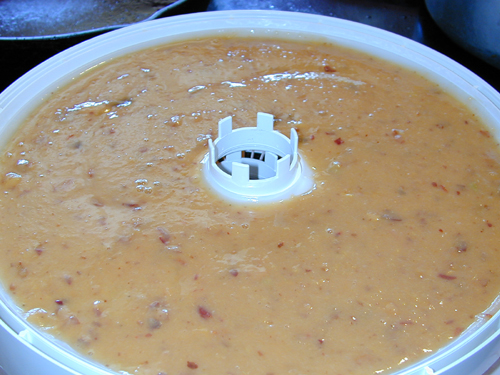 I dehydrated it at 115*F, to keep it raw, for many hours.  Not sure but maybe 8-10.
Peeling it away was hard to figure out, but then I cut a strip across and eased around the edges with a butter knife.  After that, it came off rather easily.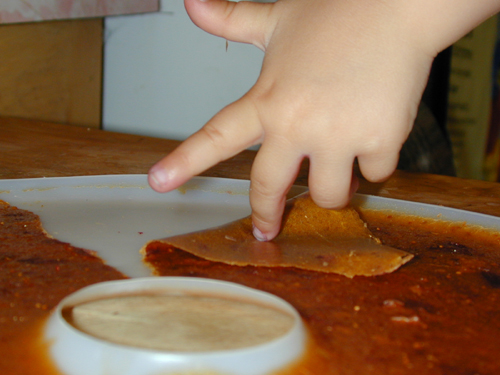 It's really good and chewy and sweet, despite no added sugar.  It's been storing very well in a plastic bag on the counter.  Next time I think I'll do 1.5 to 2 cups of puree instead of 1, to make it thicker  Oh, and get more inserts.