I picked up some beautiful organic sweet peppers on sale at the market and thought they would be lovely for Miriam's birthday party lunch, as a taco filling. And they were.
These are small peppers in vibrant yellow, red, and orange. They are thinner skinned than bells and don't have quite the same flavor, but they aren't at all spicy.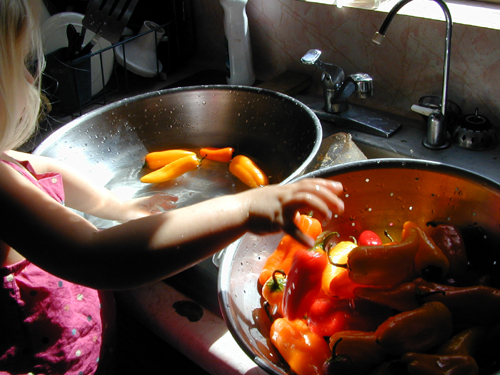 I just washed them, cut them in half lengthwise, removed the stem and seeds, and sliced into long thin strips.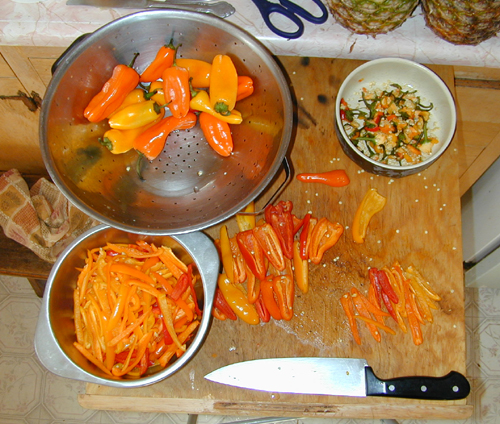 Then I put them on a baking dish with a touch of olive oil and roasted them. Because I was cooking something else at 150*F, that's how I cooked these peppers. The ultra-low temperature turned out to be perfect, as they barely heated and didn't have a strong cooked flavor. They didn't burn or get mushy either. I just tossed them every so often. They took a couple of hours. Wonderful.